Despite the challenges of 2020, many of our clients persisted in their efforts to expand. National Construction is honored to have supported them in their growth and proud of our ability to implement new safety protocols and continue building despite the circumstances. Here are the highlights:
Hotel of the Arts Baymont Inn & Suites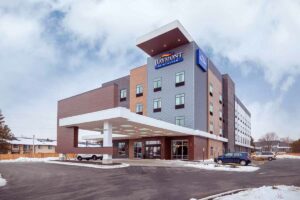 Completion of the new 4 story, 37,571 square foot Hotel of the Arts Baymont Inn & Suites on Coho Street.  The hotel features 85 rooms and amenities including a bar, breakfast area with pantry, and pool, hot tub and fitness facilities.  The exterior features a large covered entrance and a combination of fiber cement, brick and metal siding.
KEVA Sports Center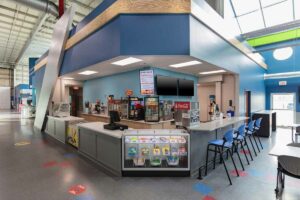 After 20 years in business, KEVA Sports Center needed to update and re-work its space, and pushed through National's design-build process despite closing and then significantly reducing programming (and still providing essential childcare). The increased productivity and functionality offered by its updated space will allow KEVA to continue its expansion as a community in and of itself, and as a resource for the communities around it, for years to come.
Saco Foods
Two years after we completed construction of an addition, Saco Foods needed to expand again in response to increased demand for its products during the COVID-19 pandemic and two new, large contracts. National Construction completed a new road onto the property and a second 20,895 square foot warehouse addition including four loading docks, bathrooms, an office and a mezzanine for storage.
Village of Blue Mounds Police Department &Office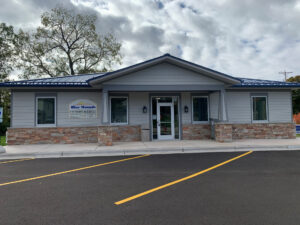 National Construction completed a 3,510 square foot office for the Village of Blue Mounds and the Blue Mounds Police Department. The one-story structure provides municipal services, supports the police department, and serves as the Municipal Court Council Chamber. The building is wood frame construction with a metal roof, siding and exterior masonry. The layout encompasses storage space, offices, meeting and conference rooms, as well as a breakroom and various waiting and receiving rooms. The project also included a new paved parking lot.
Rapid Imaging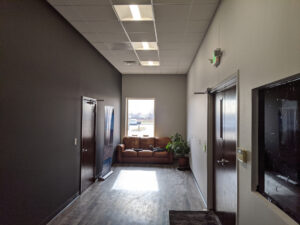 National Construction completed an interior remodel for Rapid Imaging, located in the Middleton Municipal Airport. Rapid Imaging is a situational awareness technology provider delivering products leveraging geospatial augmented reality and artificial intelligence. The renovation included the addition of a conference room, two offices, a lab and storage space
Kids Junction Learning Center
National Cons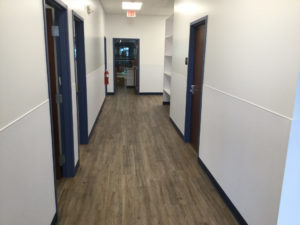 truction completed a 3,000 square foot remodel for the Baby Junction portion of this daycare and preschool located inside The Princeton Club West. The layout of the completed project also included the addition of kitchenettes, bathrooms, changing areas, a breakroom and an office, as well as full security. The expansion allows the organization to incase its enrollment to support 400 children and their families.
Tyrol Basin
Tyrol Basin continues to adjust to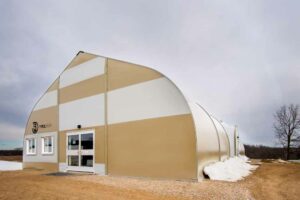 ensure safety and offer safe and enjoyable activities for our community through the pandemic. Early in 2020, National completed a 4,050 square foot warming house to complement new snow tubing runs. The one-story Sprung Structure's thick insulation provides energy efficiency and cost feasibility, and the space includes a bar, concession stand, lounge, lockers, bathrooms, vestibule with storage for coats, office and ticket sales area.