Commercial Timber Builder receives top honors for barn and hospitality center with historic design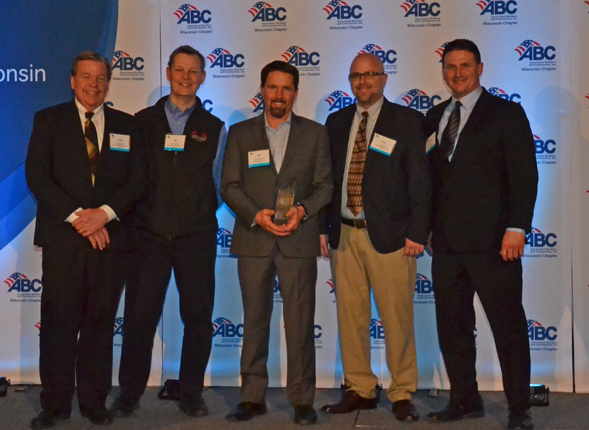 National Construction, a Madison commercial timber builder, has been recognized as a 2017 Associated Builders & Contractors (ABC) of Wisconsin Projects of Distinction Award recipient.  The construction firm was awarded a Silver in the Commercial $2 million to $10 million category for the construction of the Harvest Haven Timber Frame Barn.
Pictured are Greg Jewell and Paul Kardatzke of Jewell Associates with Jeff Grundahl, Jace Jontz and Mike Trapino of National Construction.
National was hired as a construction manager to build the 13,600 square foot barn and 1,600 square foot outdoor kitchen and state-of-the-art hospitality center.
The two-story barn includes a demonstration kitchen with built-in buffet station, dining areas, bar, fireside lounge, conference room, entertainment areas, root cellar, men's and women's locker rooms with bathrooms and showers, mechanical rooms and janitorial and storage space.  The outdoor kitchen features a custom stainless steel counter and sink, gas grills, warming drawers, and stone countertops.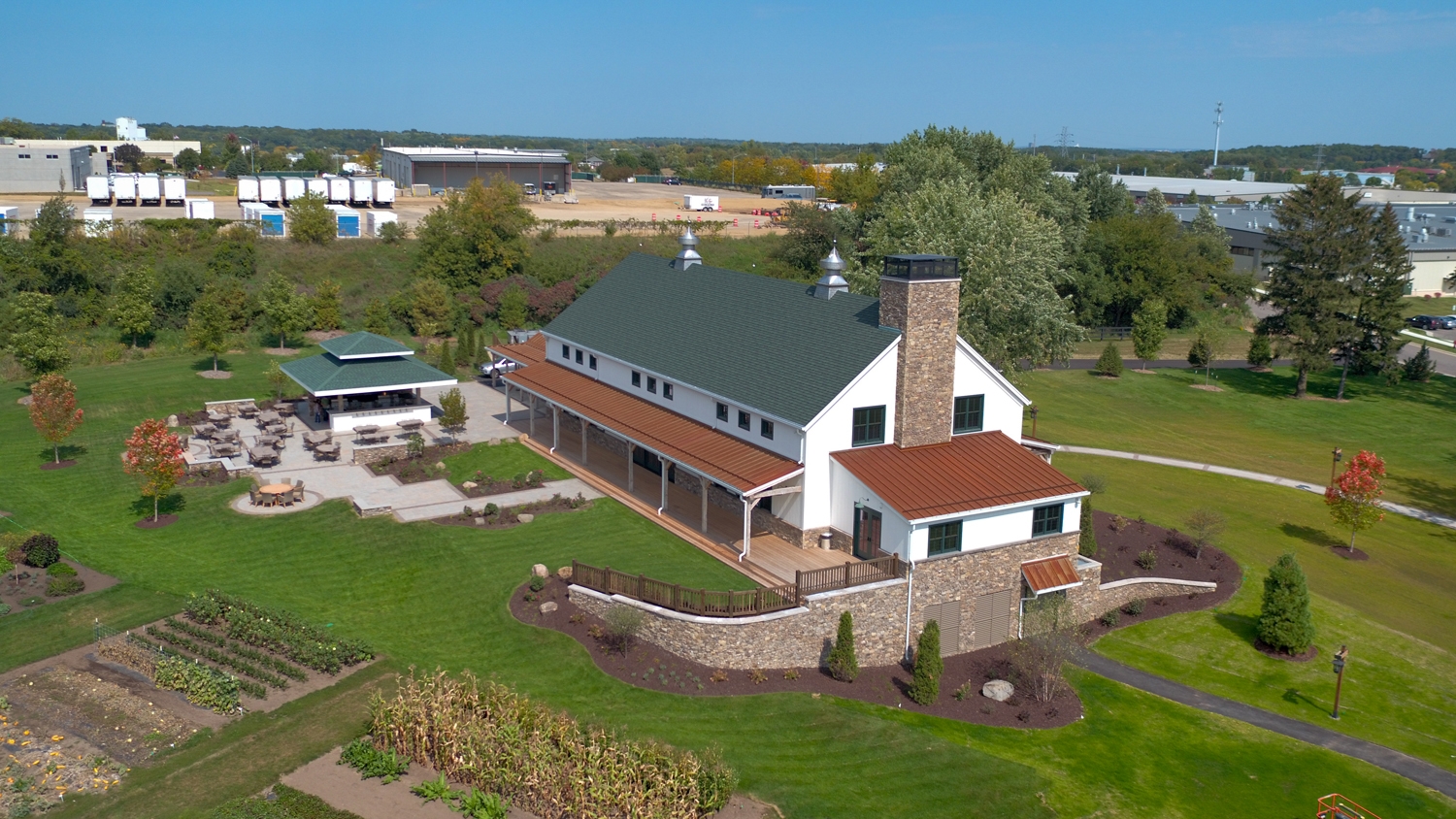 Unique features include show-stopping modern amenities; 150 year old timbers sourced from Pennsylvania that were restored by hand and installed to display preserved historical scribe marks; many other reclaimed and repurposed materials; and finish selections that match the era of original materials.
"It was truly rewarding to build such a beautiful, state-of-the-art facility.  The craftsmanship and attention to detail that went into every aspect of this project reflects the pride of everyone involved," said Jeff Grundahl, owner of National Construction.
The Projects of Distinction Awards recognizes merit construction projects that meet stringent standards for safety, unusual circumstances, challenges, distinctiveness and overall quality of construction.  Forty-five projects were evaluated by six independent judges who have expertise in construction.  The awards were presented February 15 at the Glacial Canyon Conference Center in the Wisconsin Dells.  For more information, visit the ABC of Wisconsin website.