Madison, Wisconsin-based commercial general contractor announces the addition of a new sales executive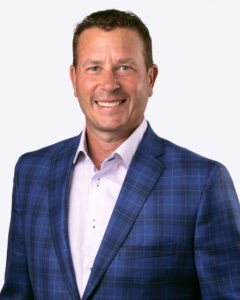 Andrew Weisensel has joined National Construction as sales executive. Together with Assistant Sales Director Matt Darga and Project Development Manager Bernie Lange,
Andrew will develop strategic, creative building solutions that enable growth for southern Wisconsin businesses and communities.
Andrew has nearly 30 years of experience with a total building envelope materials manufacturer and a Bachelor's degree in Architectural Studies (BSAS).
"Andrew's industry partnerships, strong product, specification and pricing knowledge and project management skills are great additions to our commercial sales team" said Jeff Grundahl, co-owner of National Construction and its parent company JG Development. "We look forward to the positive impact Andrew's strategic, creative approach will provide both our company and area church, private religious school and nonprofit clients."
"I have a unique depth of understanding of the planning, materials and construction involved in all five sides of a building, and I truly appreciate the opportunity to put that to use to support the growth of local organizations," said Weisensel.
Andrew can be reached via email or (608) 230-7380.
He will also lead business development and sales for JG Development's commercial general contractor division NCI-Roberts Construction.