Madison, Wisconsin-based commercial general contractor announces the addition of a new business development and sales leader.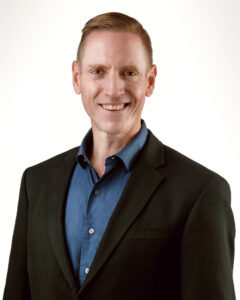 Matthew Darga, a well-known Madison-area commercial facility management expert, has joined National Construction as assistant sales director. Together with Co-owners Jeff and Mary Grundahl, Matt will lead business development and sales of remodeling, additions and new construction for southern Wisconsin businesses and communities. He will also work closely with Business Development Manager Beth Viney and Project Development Manager Bernie Lange.
Matt has more than 20 years of experience in commercial business, property and operations management and facility engineering with Urban Land Interests, Greenway Properties, Johnson Controls and Trek Bicycle Corporation. A Certified Facility Manager® and US Green Building Council LEED Associate, he also brings to the role unique perspective as an entrepreneur and nonprofit and church committee leader. Matt founded Power 10 Consulting in 2019 and is currently Chair of the YMCA of Dane County Board of Directors. He is an active member of St. Dennis Catholic Church, where he helped lead a 2018 renovation completed by National Construction's sister division NCI-Roberts Construction, and serves as a volunteer for several other organizations, including Friends of McCarthy Park, Edgewood High School facilities committee, and Downtown Madison Rotary.
"Matt's strong local network, comprehensive construction industry experience, and business and committee leadership will be great assets to our commercial clients," said Mary Grundahl, co-owner of National Construction and its parent company JG Development. "We look forward to the growth Matt will develop for our company, clients and communities."
"I am delighted at the opportunity to apply my professional expertise to make a difference in my community" said Darga. "Every construction project starts with a vision, and I look forward to helping organizations develop those into real, improved built environments."
Matt can be reached via email or (608) 230-7381. He will also lead business development and sales for JG Development's division NCI-Roberts Construction, which builds for houses of worship and nonprofits.