National Construction to break ground on an addition for Saco Foods, a leading packager and distributor of specialty consumer packaged goods and food products, based in Middleton, Wisconsin.
The groundbreaking ceremony will take place on Tuesday, October 3 from 9:00-10:00 am at 1845 Deming Way in Middleton.  Speakers for the event include: Gurdip Brar, Mayor of the City of Middleton, Tom Walzer, CEO of Saco Foods and property owner, Ray Sanna, Founder of Saco Foods, Jeff Grundahl, owner of National Construction, and Robin Roberts, client services manager for National Construction.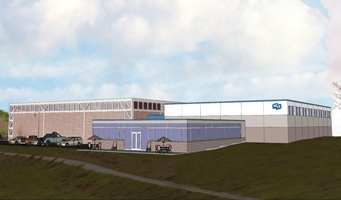 The packaging facility and warehouse, originally built in 1995, is receiving a 4,800 square foot office and 14,450 square foot manufacturing and warehouse addition.  The office space will be used for administrative support for sales and operations and the manufacturing space will be used to add three new packaging lines and incremental warehouse space. The expansion will allow Saco Foods to grow two to three times larger than its current operations.  The project is scheduled to be completed in spring of 2018.
Learn more about Saco Foods.