Design-build or team approach can mitigate risk
It's no secret that construction material prices are rising. Many business leaders are delaying building projects, expecting prices to decrease as the world returns to a post-pandemic "normal." But experts don't see an end in sight, and businesses may incur even higher costs – in materials and financing – if leaders continue to wait. Now more than ever before, a design-build or team process is the best way to keep a budget in check when planning a construction project. The bottom line? "Get the process moving now, and rely on an expert contractor, architect and other partners to mitigate risks as much as possible," says Jeff Grundahl, owner of National Construction and parent company JG Development.
Prices rising
According to Giordan, a leading provider of construction cost data, lumber prices have risen between 65 and 162 percent, depending on type, since the fourth quarter of 2019; local building supplier Drexel has calculated cost increases between 263 and 391 percent since May 2019.  Manufacturing and transportation challenges related to the COVID-19 pandemic, as well as environmental and political factors, have limited supply. At the same time, demand has increased as a result of quarantine-inspired home renovation, low interest rates and stimulus funds.

Manufacturing and transportation challenges have also impacted pricing of other materials, from steel and other metals to roofing, fiberglass, PVC, vinyl and more, with contractor pre-orders also impacting demand. And subcontractor labor prices are also on the rise due to the increasing availability of work.
No end in sight
The Federal Reserve' most recent April 14 Beige Book report stated, "Input costs rose across the board, but especially in the manufacturing, construction, retail, and transportation sectors—specifically, metals, lumber, food, and fuel prices…contacts generally expect continued price increases in the near term."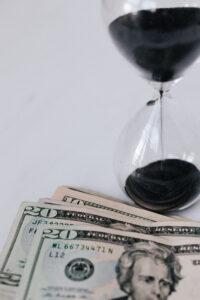 "Expert predictions don't align with speculation of a 'bubble bursting,' or costs eventually outpacing demand," said Grundahl.
Financial experts connected with the National Construction and JG Development team shared that the federal funds rate is not expected to rise in the next 18-24 months, but beyond that, there is risk of an up to two percent increase. Most traditional lenders are limiting fixed rates to five years. So along with continually increasing material pricing, the same project could cost significantly more to finance at a later date.
The business case for the design-build or team approach
The design-build or team process provides cost information much earlier in the planning process, allowing a business to better match a project to a budget and understand the impact of their design choices as drawings develop. If a business waits for cost information until the bid stage (like in a design-bid-build process), it may risk higher than expected costs. That risk is higher given the current volatility of material pricing, and any delays to reduce scope create additional risk.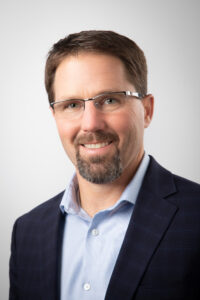 National Construction has increased budget checks on projects in preconstuction and has accelerated material ordering once contracts are signed. One reason? "Supplier quotes have been reduced from 30 to as few as seven days," says Jesse Armstrong, who leads preconstruction and estimating for National Construction.
"Unless your building project is 'cookie cutter' or you're prepared to invest an immense amount of your own time and expertise, I can't recommend strongly enough to rely on a contractor-architect team," said Grundahl. And once planning is underway, don't delay: "Postponements by clients of both our commercial and residential divisions have resulted in cost increases and reductions in square footage or other design desires."
Other contractor solutions
In addition to process considerations, National Construction's commitment to value engineering is at an all-time high, whether projects are in preconstruction or underway. Market information is gathered daily, and recent recommendations for clients have included steel instead of wood framing, manufactured or pre-assembled building components, phasing, schedule acceleration, and more.