Supply chain issues, schedule disruptions, a tight labor market and fluctuating material costs affect contractors and clients alike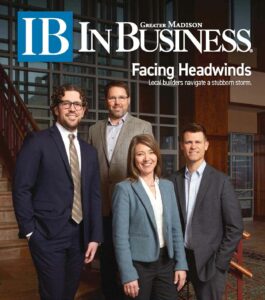 The current challenges facing the construction industry are numerous and widespread. With so many pressures, many are wondering what will happen to the local market. The good news is that "Madison and the surrounding market have proven to be incredibly strong, and we expect that market to hold," says Jeff Grundahl, co-owner of National Construction and parent company JG Development. As the situation evolves, National Construction is addressing these challenges in a number of ways.
Quotes are excerpted from a panel discussion of local construction and legal executives — including Jeff Grundahl — in InBusiness Magazine's May issue. Check out "Facing Headwinds: Local builders navigate a stubborn storm."
advocating for Partnership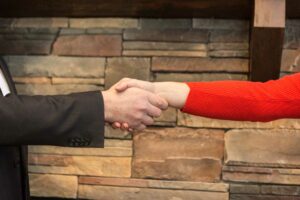 National has always advocated a team process, which allows for the most efficient use of funds. Although the benefits of the partnership model have long been demonstrated, early collaboration between partners is critical in the current climate of unpredictable availability and unstable prices. "With the volatility we're seeing today, the partnership model is even more important because there are a few more people that need to be involved in that partnership than before," states Grundahl. These potential partners now include vendors and suppliers, who can offer invaluable perspective over the course of a building project. Adds Grundahl, "With material costs being so volatile, it puts pressure on contractors to provide more services with more overhead costs at the front end of projects, whether that be in budgeting or material procurement." Experience and proficiency in the partnership model allows National to best meet its clients' needs.
COMMUNICATION IS KEY
Even with the advantages that a partnership model offers, the current challenges are undeniably difficult. "It puts an awful lot of pressure on your project management and your administrative team as it relates to contractual obligations and agreements with your clients," explains Grundahl. The solution? Communication. "It also puts more pressure on being incredibly transparent because transparency is about the only thing that will save the day when it comes to some of these tough conversations with clients."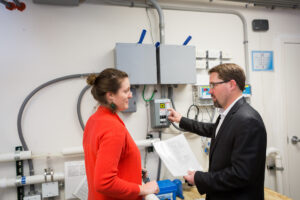 As a project unfolds, clients are being asked to respond more quickly than before, and clear communication allows deadlines to be established and met. "The pressure on folks to make decisions quicker is certainly expounded quite a bit," shares Grundahl. "In some cases, we get 24 hours' notice." Keeping clients informed about the project status allows them to be prepared to respond quickly when necessary, which keeps the project moving forward.
Diversification to maximize solutions
In the current climate, diversifying has been a way to manifest creative solutions to a number of issues. "In response to the environment and kind of a natural step to growth, the pandemic has also brought on the idea that we could leverage our existing teams even more," says Grundahl.
National is also exploring new ways to increase efficiency through the building process. The company is exploring in-house panelization, leveraging existing facilities and assets for production efficiencies. "Not fighting weather and creating some of our products in house if possible, and then transporting the shipment to the jobsites has been a big shift for our companies," explains Grundahl.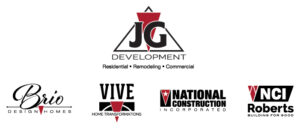 National has the advantage of pulling from the expertise of its sister divisions on the residential side of the business to solve commercial building issues. "We've pursued diversification for some time, and it's been the basis of our company, both residential and commercial construction," explains Grundahl. "We remodel and we do single-site development as well as cooperative development. So, it has really fostered our growth for a long time."
employees as owners
National Construction and parent company JG Development have an employee stock ownership plan (ESOP). This essentially turns employees into owners of the company over time, which has many benefits – including attracting new talent in the current labor shortage. "We believe it's been one of the best things we've been able to do not only for our employees but for our future and for the benefit of families involved in the company. It's turned into an amazing recruiting tool," says Grundahl.