In commercial development, landlords and tenants may or may not have the same definition of a successful outcome. Both entities can, however, benefit from alignment through use of the same general contractor.
Landlords and tenants are typically not required to hire the same company to perform their respective builds on the property. The two parties may even assume that by each hiring their own separate contractor, their particular needs and priorities will be better met. This scenario may work successfully, but there are certain advantages in hiring the same contractor to do the work for both.
Using just one contractor provides the ability to shift landlord or tenant objectives mid-project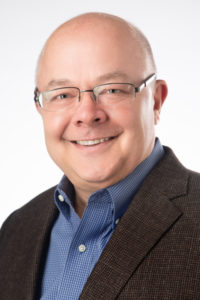 From a commercial landlord's perspective, there are usually two priorities when starting a construction project: budget and schedule. And while schedule is also typically of high concern to the building's tenant(s), they often add  additional high-quality finishes as a priority. "We find that when a project is underway, our clients' desires can change," explains National Construction Project Development Manager Bernie Lange. "When we are working for both the landlord and the tenant on a project, we are able to shift and accommodate everyone's needs as they develop."
There are efficiencies to having one contractor do both projects
Often the advantages come from streamlining the project. In this case, "the project timelines shorten, and the costs reduce," says Bernie. "As an example, project management or supervision labor can be significantly reduced. Coordinating communication is often cleaner and faster. When challenges arise that affect both clients, decisions can be made more efficiently and any issues can be resolved faster, benefitting everyone involved."
Tesla Service Center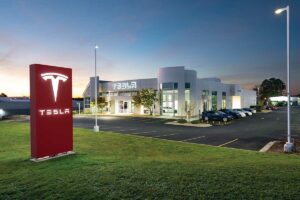 National Construction was recently in the position of working for both a landlord and tenant when we were selected to complete the  remodel of an existing car dealership, creating the first Tesla Service Center in Dane County. "National was chosen to do the landlord's improvements to the building," says Bernie. Tesla could have chosen a different contractor to update their interior finishes and electrical service upgrades. "But when Tesla saw the smoothness of our process, confirmed the landlord's satisfaction, toured the quality of our work and our proven ability to meet the landlord's requirements for safety and communication, they decided to hire us." This helped keep the project on budget for both parties as well as enabling the team to meet the very tight timeline – the renovation was completed in just three months. "Tesla was adding employees to their project team, and we were able to seamlessly mesh their team with ours and bring people up to speed quickly," Bernie added.
National has the experience to meet the landlord's needs, the tenant's needs – or both
Every commercial property construction project is different. National has completed hundreds of projects over more than 30 years and can help determine the best approach for you.
If you have questions about your construction project, get in touch with National Construction! You can connect with Bernie Lange on LinkedIn or via email.