Local construction industry leader shares his view on the current market and future trends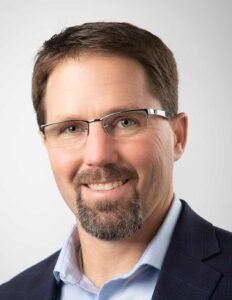 A year ago, Co-owner of National Construction and parent company JG Development Jeff Grundahl predicted that the Madison market would remain strong. That has proven true – a drive through nearly any part of Madison reveals significant construction underway. And despite some national headlines, Grundahl still has an optimistic outlook.
(SOME) MATERIAL COST AND SUPPLY CHAIN IMPROVEMENT
The wildly fluctuating costs of building materials, as well as considerable supply chain challenges, were well documented during the COVID-19 pandemic. Both issues made planning construction projects especially difficult. But a lot has happened in recent months. "We have seen a significant improvement in material costs from last year," says Grundahl. "Lumber [in particular] is down below pre-COVID pricing."
Unfortunately, however, not every type of building material is in abundant supply. "In some cases, lead times have gotten better," Grundahl says, "and in some cases like switchgears, it's 12 to 18 months. We're not finding a complete reprieve yet from all the pressures that we've had, but certainly we are seeing quite a bit of improvement." This trend is having an obvious positive effect on the ability to plan projects and meet schedules and budgets.
MULTIFAMILY HOUSING AND FOOD PRODUCTION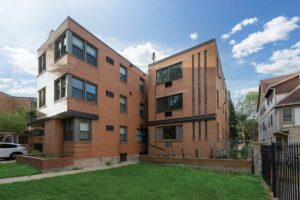 Dane County is in the midst of a housing crunch, and multifamily housing construction has been on the rise. But is this bubble about to burst? "I believe that multifamily is here to stay," says Grundahl. Madison has a strong demand for multifamily housing, but the market is also growing in surrounding areas. "Some of the outlying markets are certainly some of the most popular markets from a desirability standpoint with some of these small-town atmospheres and maybe not so much of the downtown," says Grundahl.
Grundahl sees the food industry as another strong market in Dane County. "One thing we're seeing is a very interesting uptick in this micro ag, farm-to-table industry," he says. "We've got a number of projects in the agricultural industry — people buying up properties, building farms and building farm-to-table production centers."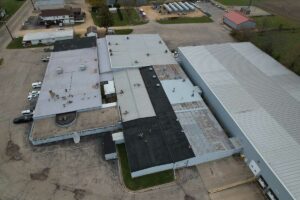 Existing food production facilities in need of updates are also a growing market. "Cheese factories are retooling and expanding to just feed their customers something different when they want it," Grundahl says. "We see that as an industry that is coming up and probably is here to stay."
panelization growing in popularity
Panelization is a building technique in which parts of a structure are built off-site, often in a climate-controlled setting, then moved to the building site to be connected. Some of the advantages include requiring fewer highly-skilled workers in a competitive job climate and faster construction on-site.
JG Development recently created a panelization facility in underutilized warehouse space, and Grundahl speaks clearly about the benefits. "That handles our labor, it handles weather, it handles everything," he says, "and it allows us to train that next-level workforce."
Panelization is an important factor in the sustainability of a project, too. "It offers us the ability to have a smaller footprint for what we're trying to do," Grundahl explains. "We're delivering those materials to one location…they don't necessarily travel around." And while the process has been recently been gaining popularity nationwide, JG Development has been panelizing projects for many years and only sees its usage growing. "If there's a product that we can't panelize, we ask ourselves why," Grundahl says. "It doesn't matter what shape or form it's in. We're trying to do everything we can under that capacity." He adds, "We believe it's here to stay."
national construction is shaping the future of dane county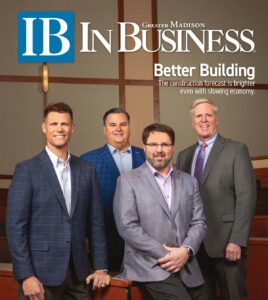 The quotes in this article are excerpted and adapted from a panel discussion of construction and legal executives including Jeff Grundahl in In Business Magazine's May issue. Read "Bright Future Belies Cloudy Forecasts" and "Panelists Love Panelization" for more insights.
Thinking of expanding your business? We'd love to talk to you, no matter where you are in the planning process. Get in touch with us, or view recent projects on our website!