Hiring an owner's representative lets you know that a construction expert is looking out for your best interests.
National Construction is well known for being a commercial general contractor in southern Wisconsin, with more than 30 years of experience building hundreds of projects of all sizes. But perhaps you didn't know that National also offers owner's representative services. Our clients have included private companies and school districts who wanted expert advice and representation on their building projects.
What is an owner's representative?
"An owner's representative protects the construction project's owner," said National Construction Operations Manager Mike Trapino. "Having one provides peace of mind for clients who in many cases have not been through a construction project before."
As owner's repr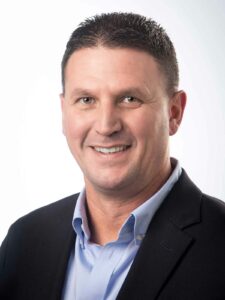 esentative, National provides input, expertise, and guidance on your construction project at different stages. In other words, we can help with everything short of doing the construction ourselves. "We are there to look out for the owner's best interests, answer questions, help troubleshoot issues, bring the construction expertise, and aid in communication with the architect and contractor," explained Mike.
Although each project is unique, owner's representation can include:
Representation during the different phases of a project: preconstruction, construction, and project closeout
Facilitating communication among the owner, contractor and/or architect
Providing value engineering in the preconstruction stage of the project
Reviewing and negotiating contracts
Ensuring that appropriate insurance and bonding is in place
Budget review
Attending meetings with, or on behalf of, the owner
Receiving and reviewing payment applications and invoices with the owner
Accompanying the design professional and others on visits to the work site and reviewing the design professional's reports as needed
Reviewing and monitoring the work schedule
Working with the design professional and owner to review and process contractors' requests for changes in work
Participating in substantial completion inspections and assisting in preparation of list of items to be completed or corrected in order to achieve final completion
Receiving and reviewing all documentation required of contractor in order to achieve final completion and receive final payment
an owner's representative can help keep projects to budget
National was hired to be owner's representative for Midwestern BioAg, an agronomic manufacturer that needed to build a new facility. We were involved from needs analysis through completion, directing the design and construction of a 7,200 square foot office, shop and warehouse and a 17,250 square foot fertilizer blending facility. As owner's representative, we were able to provide substantial value engineering on this project, keeping costs as low as possible for this budget-minded client. "We advocated for efficiency to keep the project to budget," explained Mike.
Every project is different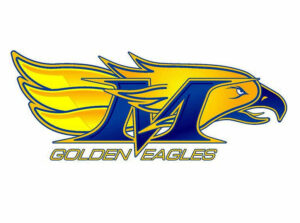 The School District of Mauston won a referendum to build a new elementary school, plus provide remodeling, additions, and infrastructure and site improvements on existing schools. National is providing value engineering, facilitating communication between the different parties, attending meetings on behalf of the district and reviewing invoices, among other responsibilities. This project is still underway, but Mike explained, "When the construction is complete, we will collaborate with the contractor and architect to create punchlists and make sure that the work was finalized according to specifications."
National can provide owner's representation in geographic areas outside of our usual building range
Most of National's construction projects fall within a roughly 50-mile radius of our offices in Blue Mounds or Madison, Wisconsin. That's because the logistics of having our team members on a job site daily determines our range. But because builder's representation does not require the everyday physical presence of our team, we are able to successfully take on projects farther afield.
We invite you to find out if builder's representation is right for your project. Read more about our builder's representation services and our past projects. If you would like to discuss your project, schedule a call with Assistant Sales Director Matt Darga to get started today.